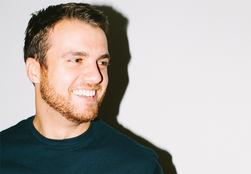 Robert Rian Dawson was born on December 18, 1987 (age 29) in Baltimore, Maryland. His mom is named Kathi and his step dad is named Denis. He has an older brother named Chase. He now plays drums for the band, and can also play the piano and guitar.
Rian is the most responsible member of the band and is often compared to the father of the band.    
Earlier in 2015, Rian had won best drummer for the APMA's.    
Personal Life  
He started playing drums when he was nine years old and he was the third person to join the band after he and Jack Barakat (guitarist in the band) met in french class. 
He is currently living with his fiancé Cassadee Pope in Nashville, Tennessee. Prior to that, he and Cassadee lived in Los Angeles, California, and prior to that he was living with Alex Gaskarth (singer of the band). Him and Cassadee adopted a french bulldog, named Cuppy, in 2016.  
He also has a studio in Nashville called Track Happy Studios, where he produces music for smaller bands such as The Everyday Anthem.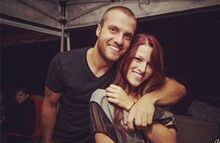 His favorite band is Blink 182 and he and Jack both have blink-bunnies tattooed on them. Like the other members of the band, Rian has the All Time Low skull and crossbone-tattoo. 
Rian had actually held onto the engagement ring Alex was going to give to Lisa during their last tour, and Alex asked for it back in February.  
Rian and Cassadee Pope are engage on February 10 , 2017.  
Quotes   "Music has become my driving force behind life. It, to me, can fix bad moods, bad days, even bad people. It is the beat of my life."  
"You don't live for them you live for you. Find something that makes you smile. Stick to it."  
"If they like All Time Low, then chances are they're perverted people."
"All Time Low is what's wrong with music today" Links
Ad blocker interference detected!
Wikia is a free-to-use site that makes money from advertising. We have a modified experience for viewers using ad blockers

Wikia is not accessible if you've made further modifications. Remove the custom ad blocker rule(s) and the page will load as expected.